Staying ahead of the competition requires innovative strategies that can reach and engage your target audience effectively. One such strategy that has proven to be a game-changer is digital marketing. With the world becoming increasingly connected through the digital realm, harnessing the power of online platforms has become essential for businesses aiming to thrive in the modern marketplace.
At Made In Scotland, we understand the dynamic nature of digital marketing and its pivotal role in driving business growth. Let's delve into why digital marketing is crucial and how partnering with Made In Scotland can be your catalyst to success: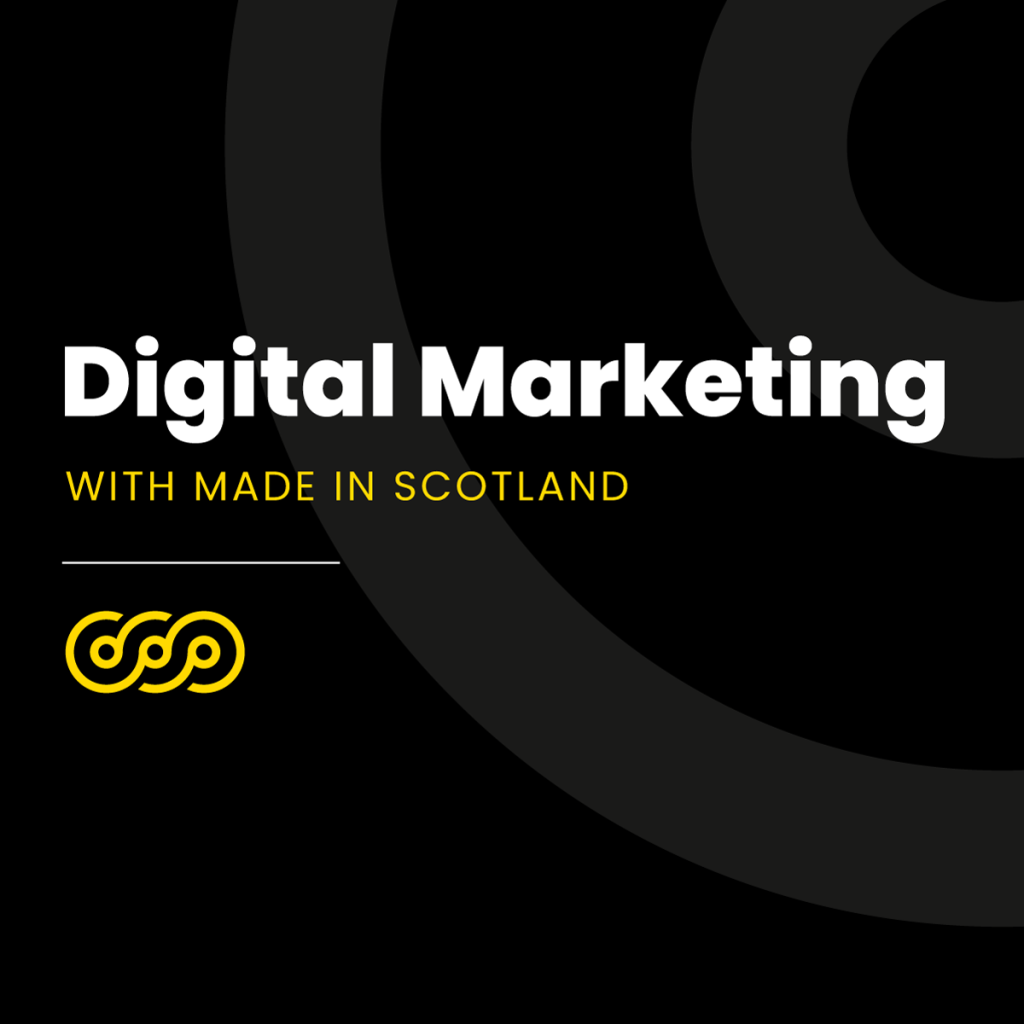 A Change in Marketing
Gone are the days when traditional marketing methods alone could suffice. The digital age has ushered in a new era of marketing, where the internet and social media platforms serve as bustling marketplaces. Consumers are now more likely to search for products and services online, making their purchasing decisions based on online reviews, engaging content, and brand presence.

Targeted Reach and Cost Efficiency
One of the best advantages of digital marketing is its ability to precisely target your desired audience. With tools like search engine optimisation (SEO), pay-per-click (PPC) advertising, and social media targeting, you can tailor your campaigns to reach the exact demographics that are most likely to convert into customers. This targeted approach not only enhances conversion rates but also optimises your marketing budget for maximum efficiency.

Building Lasting Relationships
Engagement lies at the heart of successful marketing. Digital platforms provide a direct and instant way to interact with your audience. Through compelling content, social media engagement, and personalised email campaigns, you can foster meaningful relationships with your customers. Made In Scotland specialises in creating captivating content that resonates with your audience, driving brand loyalty and customer retention.

Analytics: Data-Driven Decision Making
Unlike traditional marketing, digital marketing allows for real-time data analysis. This means you can track the performance of your campaigns as they unfold, enabling you to make informed decisions on the fly. From website traffic to social media engagement, every interaction is measurable. Made In Scotland utilises advanced analytics tools to provide you with actionable insights that refine your strategies for optimal results.

Your Partner in Digital Success
Now that we've highlighted the significance of digital marketing, let's explore how Made In Scotland can elevate your business to new heights. Our team of experts specialises in creating tailored digital marketing solutions that align with your brand's unique identity and objectives. Here's why we are your ideal partner:
Expertise: Our professionals are well-versed in the latest digital marketing trends, ensuring that your campaigns are always cutting-edge and effective.
Customisation: We understand that no two businesses are the same. That's why we craft personalised strategies that cater to your specific needs, helping you stand out in a crowded digital landscape.
Innovation: Creativity is at the core of our approach. We pride ourselves on thinking outside the box to deliver campaigns that capture attention and drive engagement.
Results-Driven: Our ultimate goal is your success. We are committed to delivering measurable results that translate into tangible business growth.
In a world where digital interactions shape purchasing decisions, embracing digital marketing is no longer an option but a necessity. Made In Scotland empowers businesses to leverage the full potential of the digital realm, ensuring that your brand remains relevant, visible, and successful.
Take the first step towards digital success with Made In Scotland. Contact us today to embark on a journey of growth, innovation, and unparalleled digital marketing expertise. Your success story starts here.