Amplify Your Impact: Partnering with Made In Scotland
In an increasingly digital world, it has become essential for organisations to establish a strong online presence to engage with their audiences effectively – this is no different for charities. To help you amplify your impact and expand your reach, we would like to introduce you to Made In Scotland Digital Agency. We specialise in designing and developing websites, managing social media platforms, implementing impactful marketing strategies, and more.
Joining Forces with charitable champions and making the world a better place
With a rich history of collaboration and support, we have had the privilege of working with esteemed charity organisations, including The Clutha Trust, Scottish Attachment in Action, Values Into Action, Monklands Aid, Spirit Aid, Lanarkshire Links, Power over Poverty, and Kilbride Hospice. Our experience spans across a wide range of philanthropic causes, allowing us to gain deep insights into the unique challenges and aspirations of each organisation. From providing technical expertise to creating impactful digital campaigns, we have been dedicated to helping these organisations achieve their missions. By leveraging our skills in web design, drone services, video production, and more, we have created compelling visual content, facilitated effective online communication, and amplified their message to reach broader audiences. Through our continued partnership with these esteemed organisations, we strive to foster positive social change and make a lasting impact on the lives of those in need.
Customised Digital Solutions:
At Made In Scotland, we understand that each charity has unique needs and goals. We take pride in crafting tailored digital solutions that align with your organisation's mission and values. From designing eye-catching websites that inspire action to implementing seamless e-commerce functionality for fundraising initiatives, our team of experts will work closely with you to ensure your digital presence captures the essence of your cause.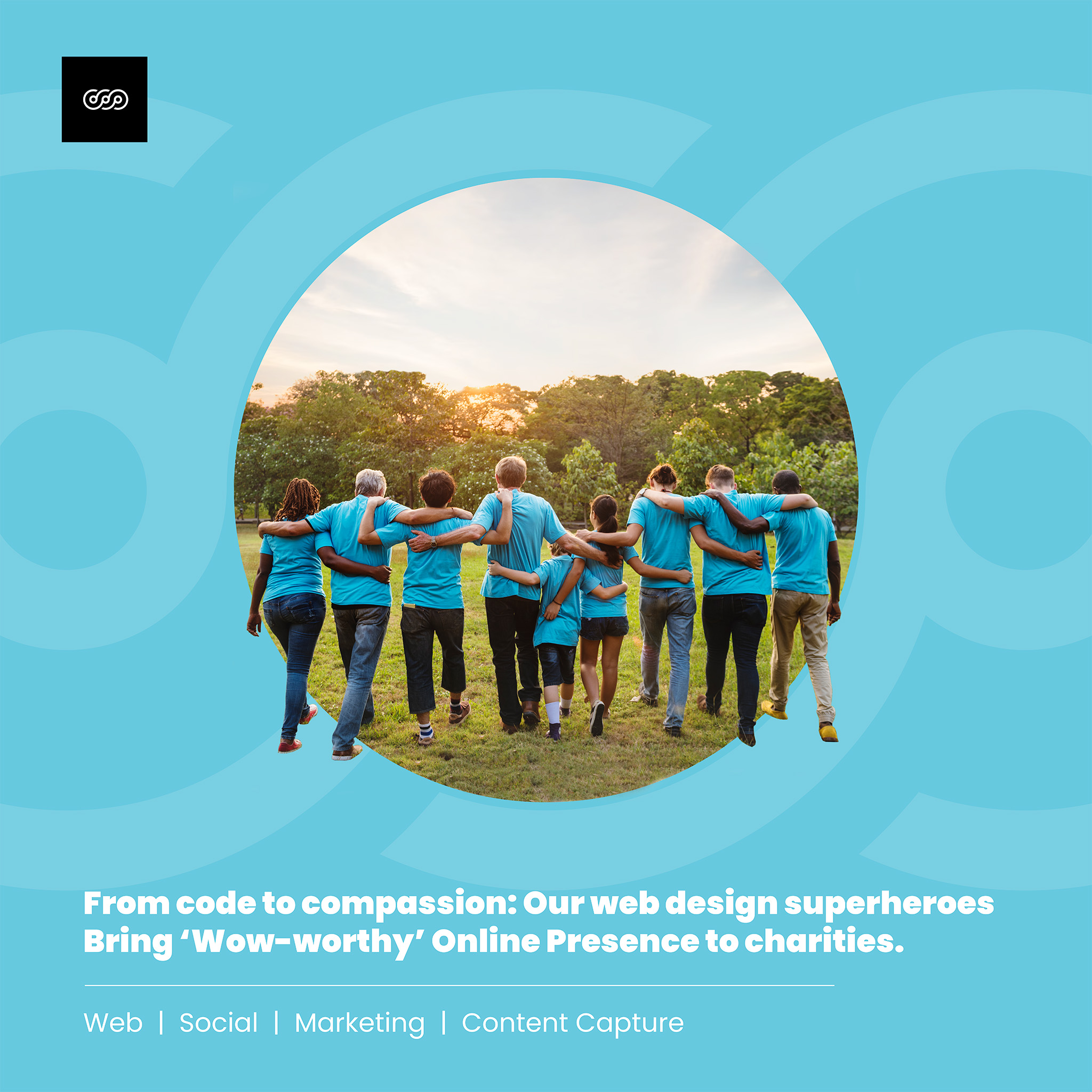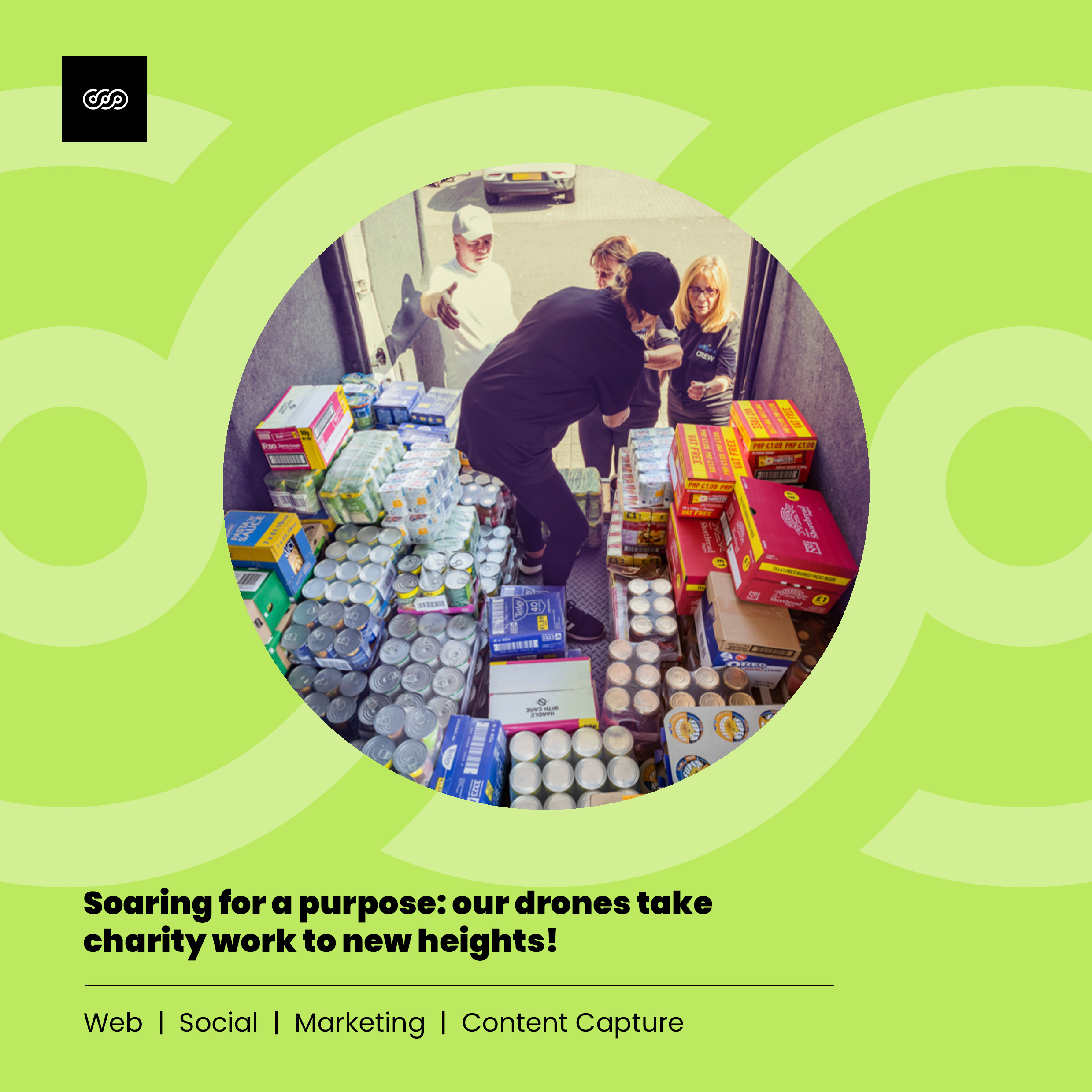 Your website is the virtual gateway to your charitable endeavours. We believe that a captivating and user-friendly website is essential for engaging your audience and driving meaningful connections. Our skilled designers and developers will collaborate with you to create a visually stunning and intuitive website that showcases your work, educates visitors about your cause, and encourages them to contribute or get involved.
Furthermore, by building your own website you can include a donate button which will allow users to make direct contributions to your bank account, without incurring any extra charges, or effortlessly access a JustGiving page for convenient donations.
Social Media Management:
In today's digital landscape, social media platforms serve as powerful tools for spreading awareness and mobilising supporters. Our team excels in creating and implementing effective social media strategies that will help you connect with your audience on platforms such as Facebook, Instagram, Twitter, and more. We will help you cultivate an active online community, engage followers through compelling content, and amplify the impact of your charitable initiatives.
Data-Driven Marketing Strategies:
Effective marketing is crucial to expanding your charity's reach and attracting new supporters. We specialise in developing data-driven marketing strategies that help you optimise your digital campaigns and maximise your impact. Through thorough market analysis and audience segmentation, we can target the right demographics, boost conversions, and increase donor engagement, ultimately leading to greater support for your cause.
Seamless Integration and Support:
Transitioning to a new digital platform can sometimes be daunting. However, with Made In Scotland, you can rest assured that the process will be seamless. Our dedicated team will guide you through every step of the way, providing ongoing support and training to ensure your team feels confident in managing and updating your digital assets.
Charities have a profound impact on society, and harnessing the power of digital technology is essential for furthering their causes. Made In Scotland are here to partner with you, leveraging our expertise in website design, social media management, marketing strategies, and more, to help you achieve your goals. Together, let's amplify your impact and create a brighter future for all. Contact us today to explore how we can work together to make a difference in the digital world.