Designer Damian suggested a Made In Scotland Road Trip to find inspiration for our upcoming company re-brand. We started in Hamilton and headed to Loch Etive and Skyfall Road, taking in the sights and capturing footage. Skyfall Road was made famous from the 2012 James Bond movie "Skyfall". We used drones to get aerial views and took wide-angle landscape shots. Good weather allowed us to fly both drones safely over the loch without getting wet.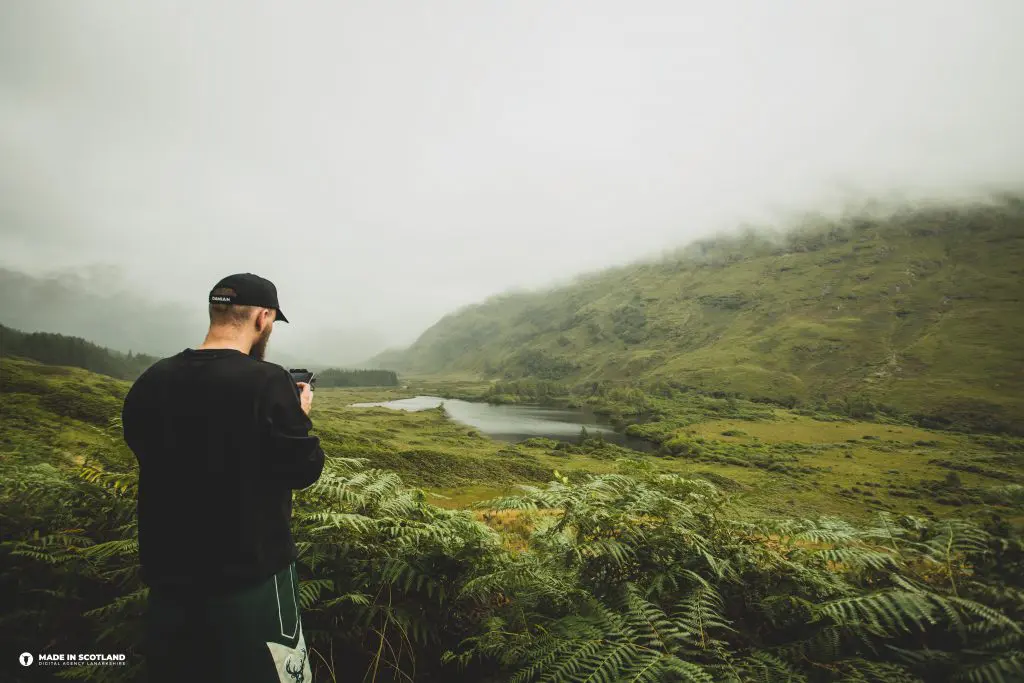 Oban
Then we continued to Oban, Scotland's seafood capital, where we met up with Oban Sea Tours. Oban Sea Tours are one of our amazing clients to it was great to visit them. We captured photos and video footage of their tour boat at sea. While in Oban, we enjoyed delicious fresh seafood and toured the town, capturing unique landmarks and seafront views. McCaig's Tower offered a great overlook across the stunning scenery.

Glenfinnan Viaduct
After leaving Oban, we headed up past Fort William to Glenfinnan Viaduct for our shot of the day to capture the famous Harry Potter train crossing the bridge. By the time we arrived in Glenfinnan, the weather had taken a turn for the worse making it more challenging to navigate the rough terrain leading up to our vantage point. We got the cameras out and dialled in our settings to get the best footage out of the short time frame we had while the train was passing through the valley.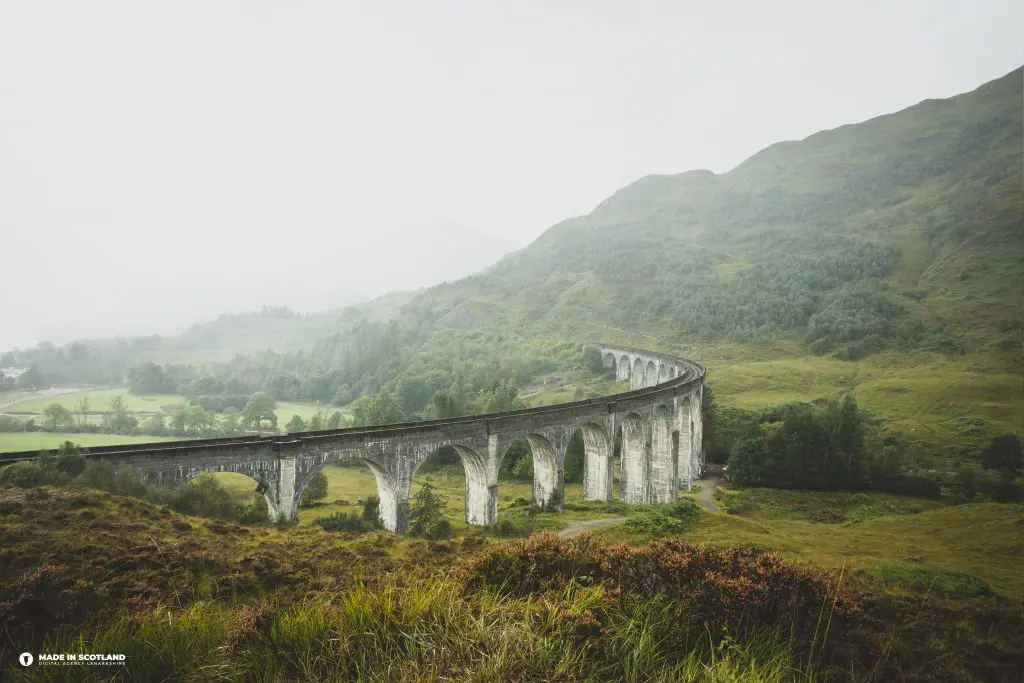 Glenfinnan Viaduct – Harry Potter Bridge

We drove down the hills, dried off, and prepared for the long journey to Portree, Isle of Skye. We arrived just before 8pm, narrowly avoiding some sheep on the road to our hotel in Portree. After some rest, we planned to visit the fairy pools the next day. To read the next instalment of our Made In Scotland Road Trip, click here!