Part 2 of our Scotland Road Trip commenced in the Isle of Skye where we grabbed a quick coffee and headed up the hills to bag some long exposure photographs of the spectacular waterfalls on offer, which run all the way from the top of the mountain to the valley below. We did have to hop over some dodgy rocks to cross a few small rivers and I (Darren) managed to keep my feet dry for most of the morning, sadly I cannot say the same for Damian who was knee-deep within a few minutes.
Onward to Eilean Donan Castle which dates back to the 13th century and is located on an island where 3 lochs meet in the Kintail National Scenic Area. Furthermore, the castle was a personal highlight for Damian and I because it featured in the iconic film Highlander, along with some wonderful scenic shots of the Highlands. Check out a preview of our video footage of the castle below.
Our final stop of the day was at the most northern point of Scotland's mainland, John O' Groats. Our aim was to make it to John O' Groats with enough time before sunset to grab some quick drone shots around various lighthouses and some footage of Castle Sinclair which sits right on the cliffside just North of Wick. As the sun went down we patiently waited hoping to catch a glimpse of the Northern Lights but to no avail.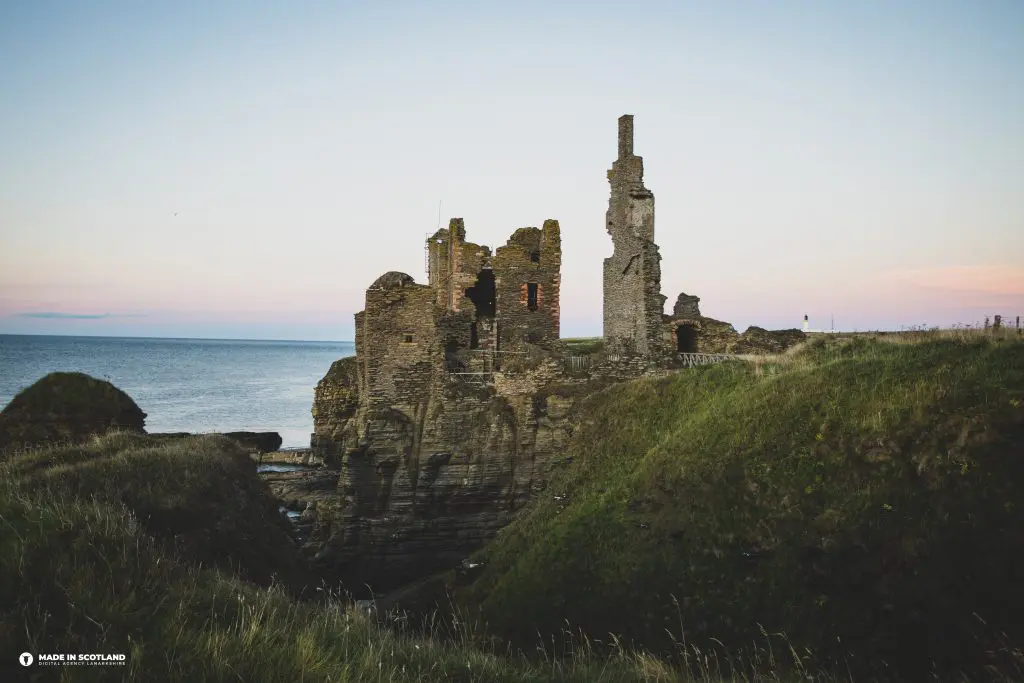 Read the third and final instalment of our Scotland Road Trip here!