With the recent updates on Coronavirus restrictions from the 26th of April 2021, travel restrictions around Scotland are being eased. This is the perfect time to start booking your staycation.
Our digital marketing experts are constantly analysing data to bring you the newest trends so you can ensure that your business is coming out on top. We uncovered the surge in staycations search terms. In fact, "staycations Scotland" had a +1,614% trend increase year on year, that's why staycations are the new vacations.
In this blog post, we bring to you some clients we have worked with in the past bringing their websites to life just in time for the rise in staycations as well as providing you with some spectacular locations across Scotland.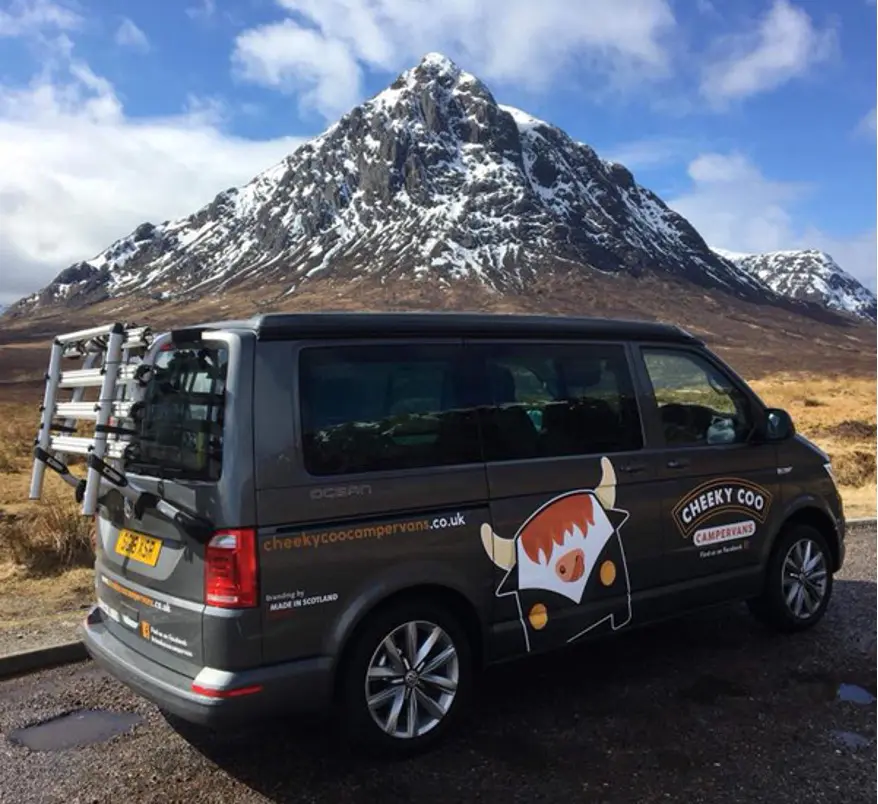 Cheeky Coo Campervans is a family run business who provide rental, state of the art campervans to explore Scotland's beautiful scenery and culture. Starting with brand creation, we provided a completely new re-design of their website and provided a style guide. Complete with vehicle graphics showcased on the campervans.
Travel around Scotland and the Highlands in style and comfort with one of these Volkswagen campervans. Each is fully equipped with everything you need to plan your adventure!
In addition, they comfortably accommodate four and have internal heating and air-conditioning. For an additional cost a fully enclosed waterproof tent, which attaches to the side of the van can be provided.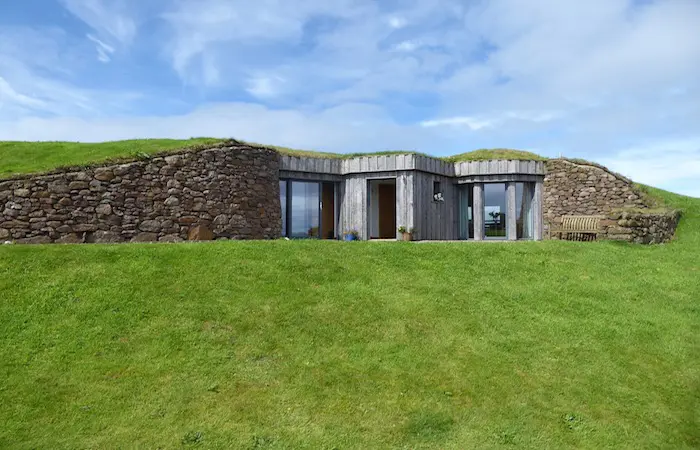 Are you looking for a romantic getaway, whether you just want to spend a weekend with your loved one or celebrating a special occasion? This beautiful earth sheltered building offers luxury accommodation with stunning views of Kintyre and over the Machrihanish Bay.
You can take refuge in this spectacular building to watch the sky dance with storms and sunshine. We would love to wake up here early in the morning and watch the sunrise and set in the night, this cottage offers luxury, aesthetic and a place to escape to.
While staying here, you can visit the famous sandy beaches of Machrihanish or why not take a walk and see which wildlife you can spot. With 200 bird species being recorded here you might see some Otters, seals, Basking Sharks, Minke Whales and Bottlenose Dolphin.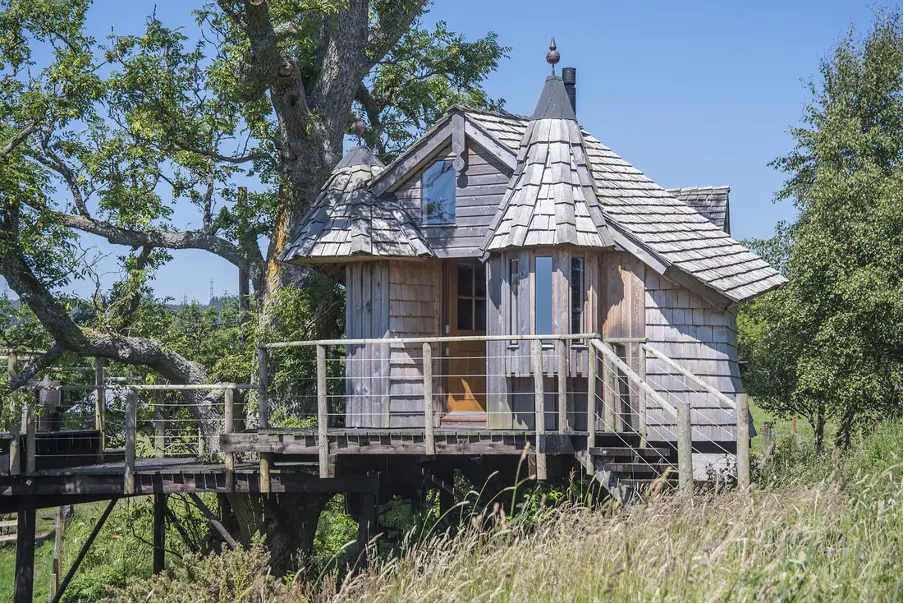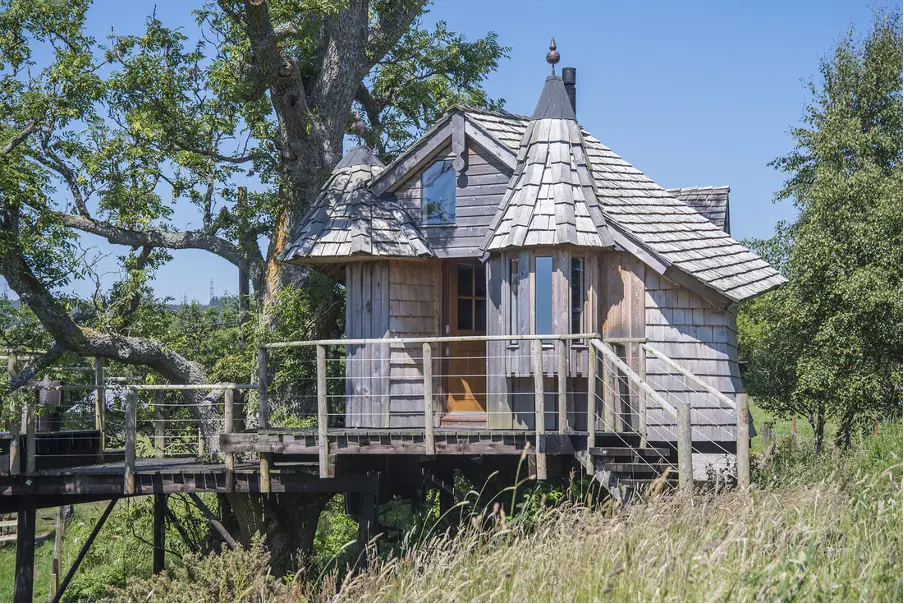 Do you reminisce about the times when you used to climb trees and want to build your own tree house?
Well, this next staycation venue is perfect for you! Located in some of Scotland's finest country with amazing 360 degree views over the Ochil hills, this beautiful treehouse is near Dunblane, Perthshire.
Also, you can experience magnificent views, sunsets, privacy in this Tree house. If you are looking for a weekend escape from the hustle and bustle of the city, you will be able to immerse yourself into this tree house. Why not go exploring in the nearby towns of Stirling? Visit some of the city's famous historical monument for a perfect staycation.
You have everything you need in one location. This self-contained Tree Howf is situated in an Ash Tree. Also, it provides cooking facilities, shower, woodburning stove and a downstairs toilet.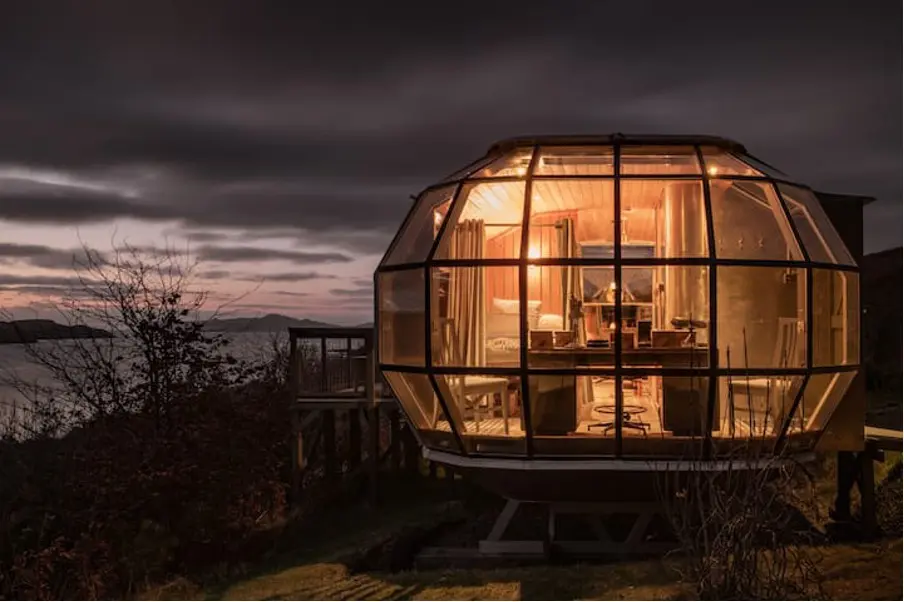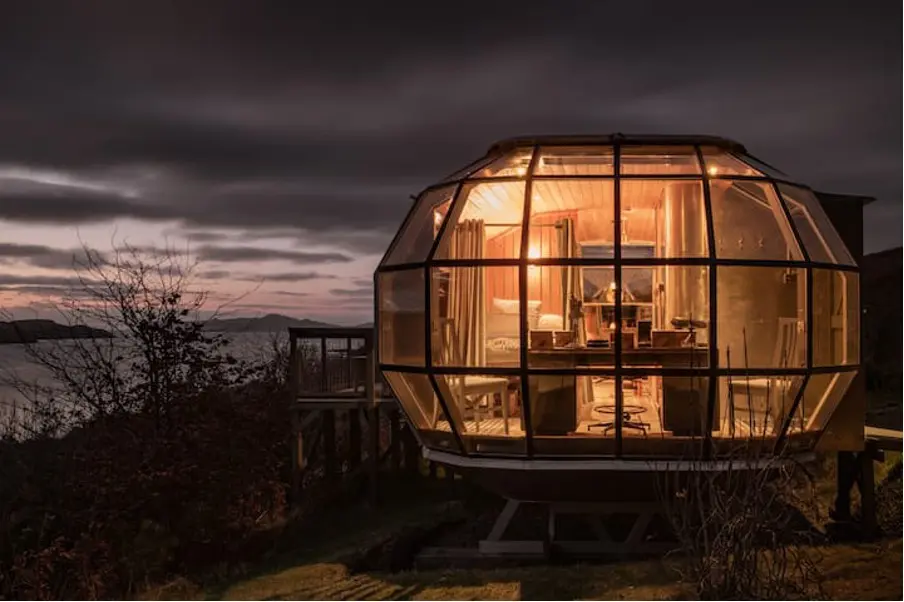 This beautifully converted AirShip, provides the perfect stargazing opportunity. Located in Drimmin with spectacular views across the Sound of Mill and across the sea towards Ardnamurchan Point. This unique staycation venue is certainly breath taking and provides ample opportunity for pictures, nature walks and tranquil stay.
Cuddle up in front of the wood burning fire and watch the size through the dragonfly windows. This is truly an unforgettable experience and perfect those looking to get away and relax in the countryside. You can book this unique Airship through Air BnB.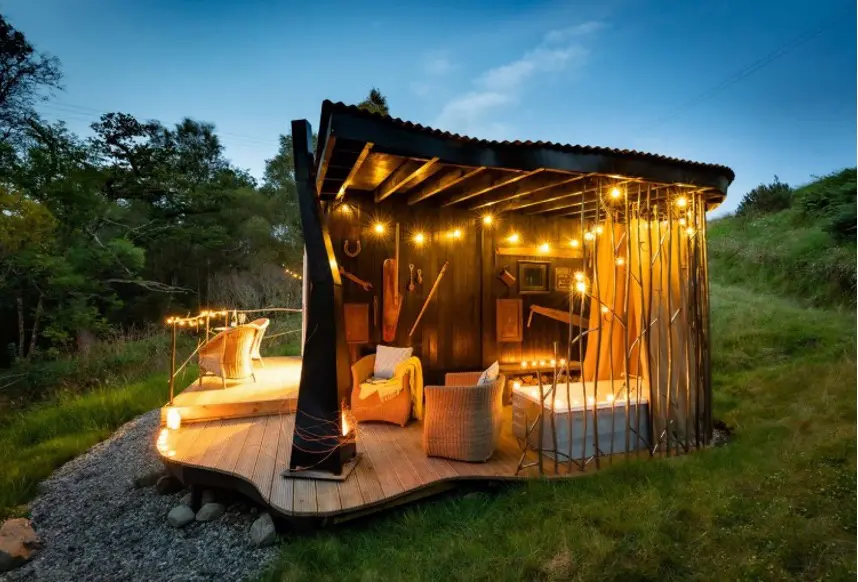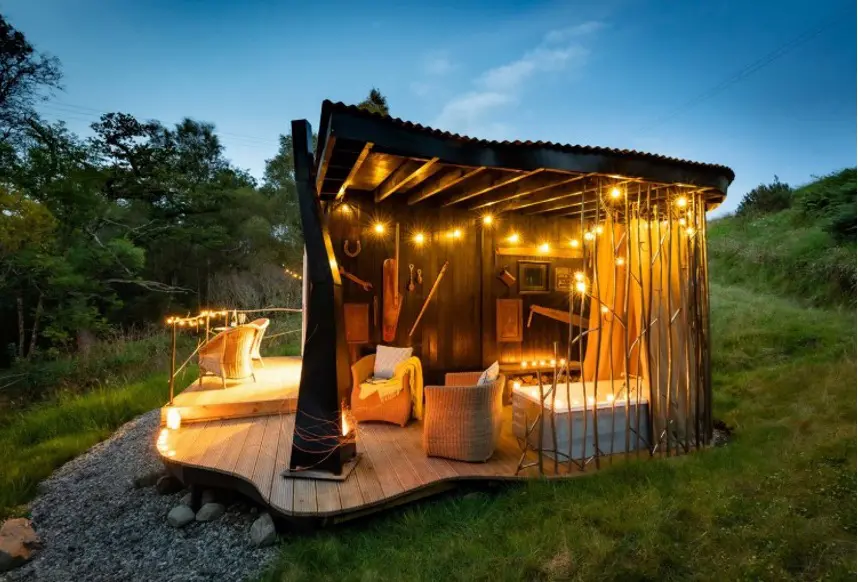 With Loch Lomond and Trossachs National Park being on your doorstep, we love this glamping cabin. These unique glamping cabins use green energy sources for lighting and heating. They use upcycled and recycled all the furnishings throughout the cabins.
Furthermore, these beautiful glamping cabins are discreetly hidden within the grounds of the Arcadia sculpture centre. The creators made it to provide a place where art, nature, and people come together to relax and unwind.
Speak to our team at Made in Scotland today to see how you can get your business ready for staycations with our experts in marketing and website design/development.