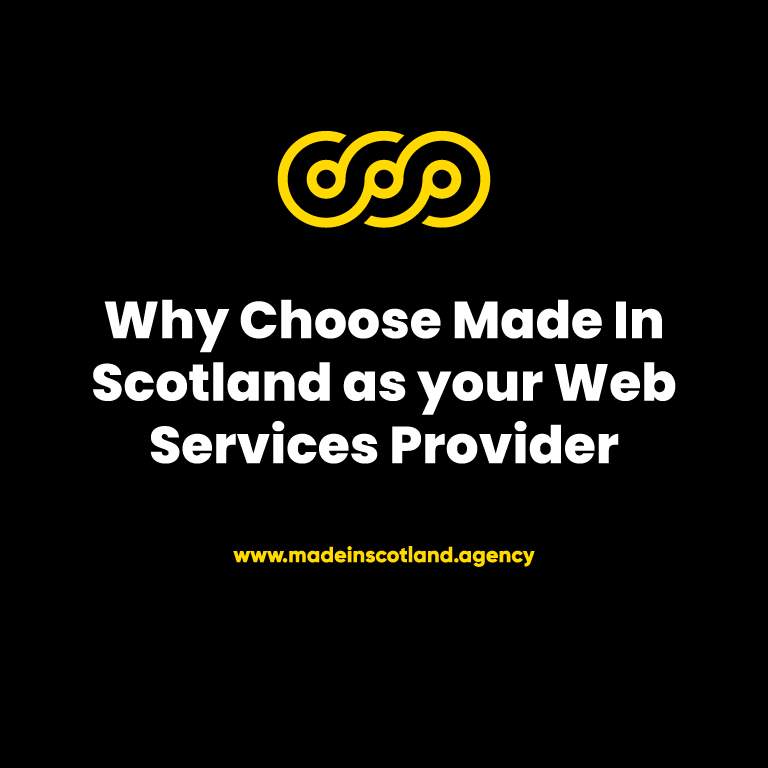 Are you dissatisfied with your current web services provider? Then, it's time to consider a fresh perspective. Made In Scotland is here to provide you with web solutions that go above and beyond what you might find elsewhere. In this blog, we'll delve into what sets us apart and why you should choose us as your trusted web services provider.
1. Swift Response Time
One of the standout features of Made In Scotland is our commitment to prompt customer support. We understand the importance of addressing your concerns and issues without delay. When you reach out to us, you can expect a response within 24 hours. We value your time and aim to resolve your queries efficiently.
2. Daily Website Backups
Your website is a valuable asset, and safeguarding it is crucial. At Made In Scotland, we take the extra step of daily website backups to our secure UK based server. Therefore, meaning that your data and content are protected, and you can have peace of mind knowing that even in the event of unexpected issues, your website can be restored to a recent, reliable state.
3. Plugin and License Updates
Maintaining your website's functionality and security is a top priority for us. We ensure that all plugins and licenses on your website are kept up to date. Outdated plugins can lead to vulnerabilities, and licensing issues can result in downtime. With Made In Scotland, you won't have to worry about these hassles.
4. Personalised Support
We understand that every client has unique needs and preferences. Therefore, Made In Scotland offers 1-2-1 calls or meetings. We want to build a strong working relationship with you and ensure that your web services experience is tailored to your specific requirements. Furthermore, these personalised interactions help us understand your goals, challenges, and feedback, allowing us to serve you better.
In conclusion, Made In Scotland is your go-to solution for web services that prioritise efficiency, security, and personalised support. We're here to offer you an exceptional experience that you may not be receiving from your current provider. So, if you're not happy with your current web services, give us a try and discover the difference that Made In Scotland can make. Your website's success is our business! Get in touch today.