Proven to bring your business attention.
Our business web design services have been making a significant impact on our clients within Scotland's travel and tourism industry. The results speak for themselves, as our clients have seen a boost in their online traffic, with over 500 new unique users visiting their websites every week. With our successful web design strategies, we have helped our clients stay ahead of the competition and reach a wider audience, driving growth and success for their business.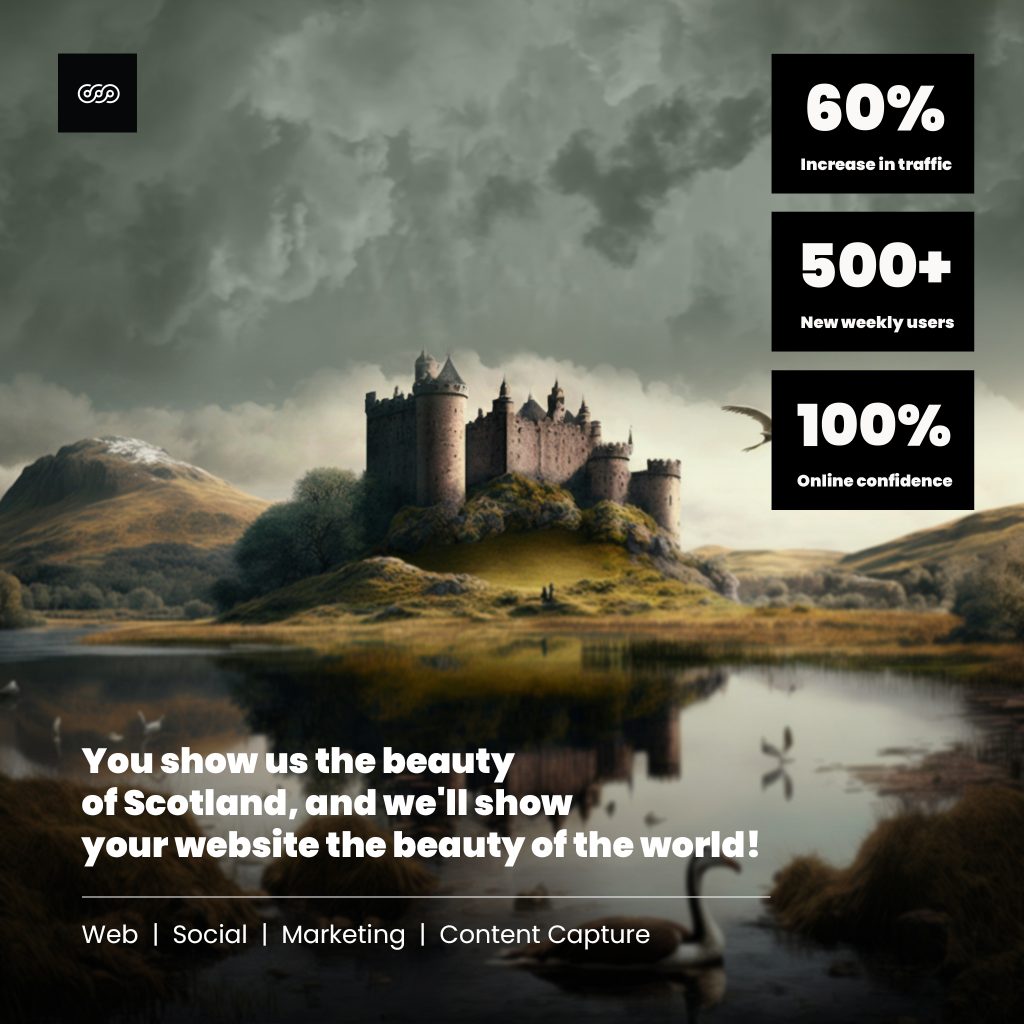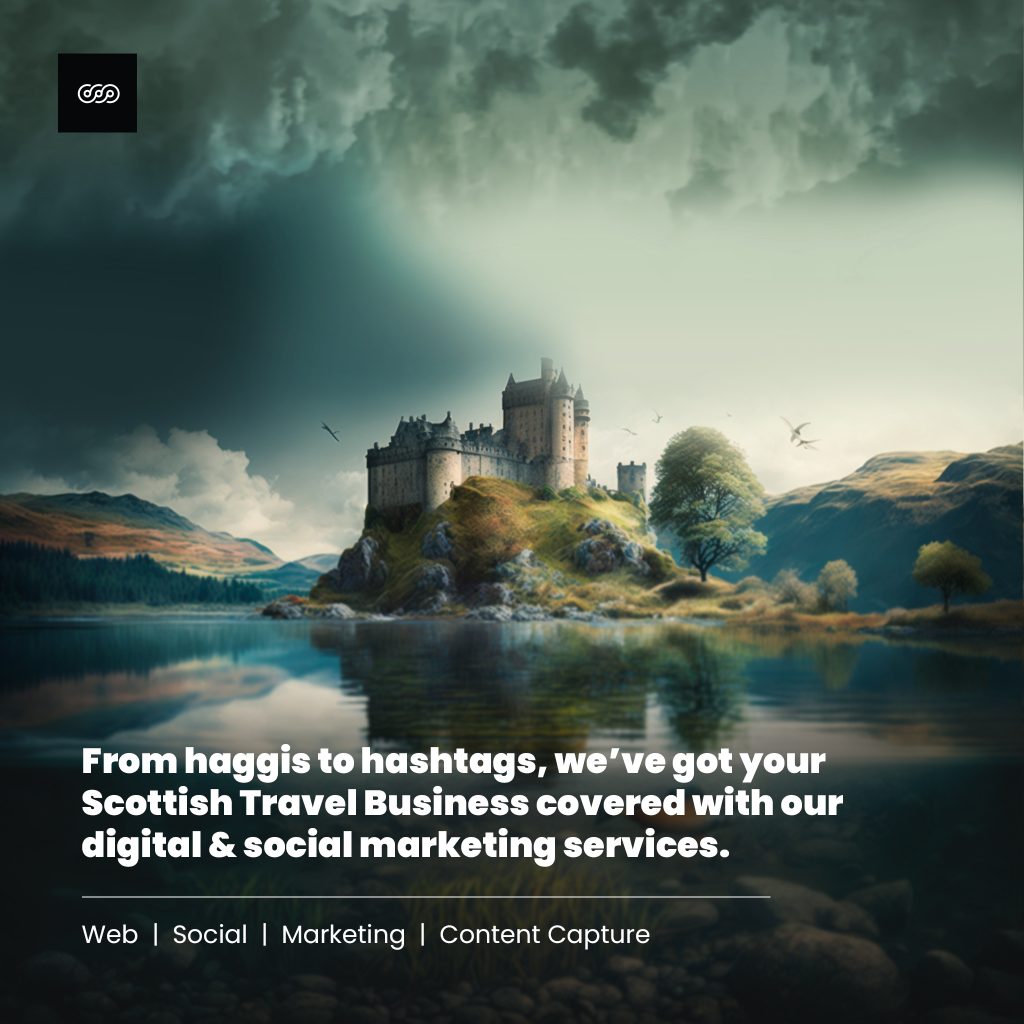 Bonnie tweets and lively posts.
Social media is an essential tool in the travel and tourism industry to promote your business and reach a wider audience. At our company, we specialize in creating highly engaging social media marketing plans that are customized to your specific travel and tourism services and targeted audience within your operational area. With an easily manageable monthly budget, our social media marketing plans ensure that you get the most out of your online presence. Our team of social media advisors recommends a minimum advertising budget to guarantee the best possible outcome for your travel and tourism business, driving growth and success through targeted advertising campaigns.
What impact do digital services have on the travel industry in Scotland?
• According to a study by TripAdvisor, 76% of travellers use their smartphones to plan their trips.
• 70% of travellers use social media to find inspiration for their travels, according to a study by Expedia.
• A study by Think with Google found that 75% of leisure travellers use the Internet for travel planning.
• Another study by Think with Google found that 63% of travellers start their research on search engines like Google.
• A study by Skift found that 50% of travellers under the age of 35 are comfortable booking their travel accommodations through social media platforms.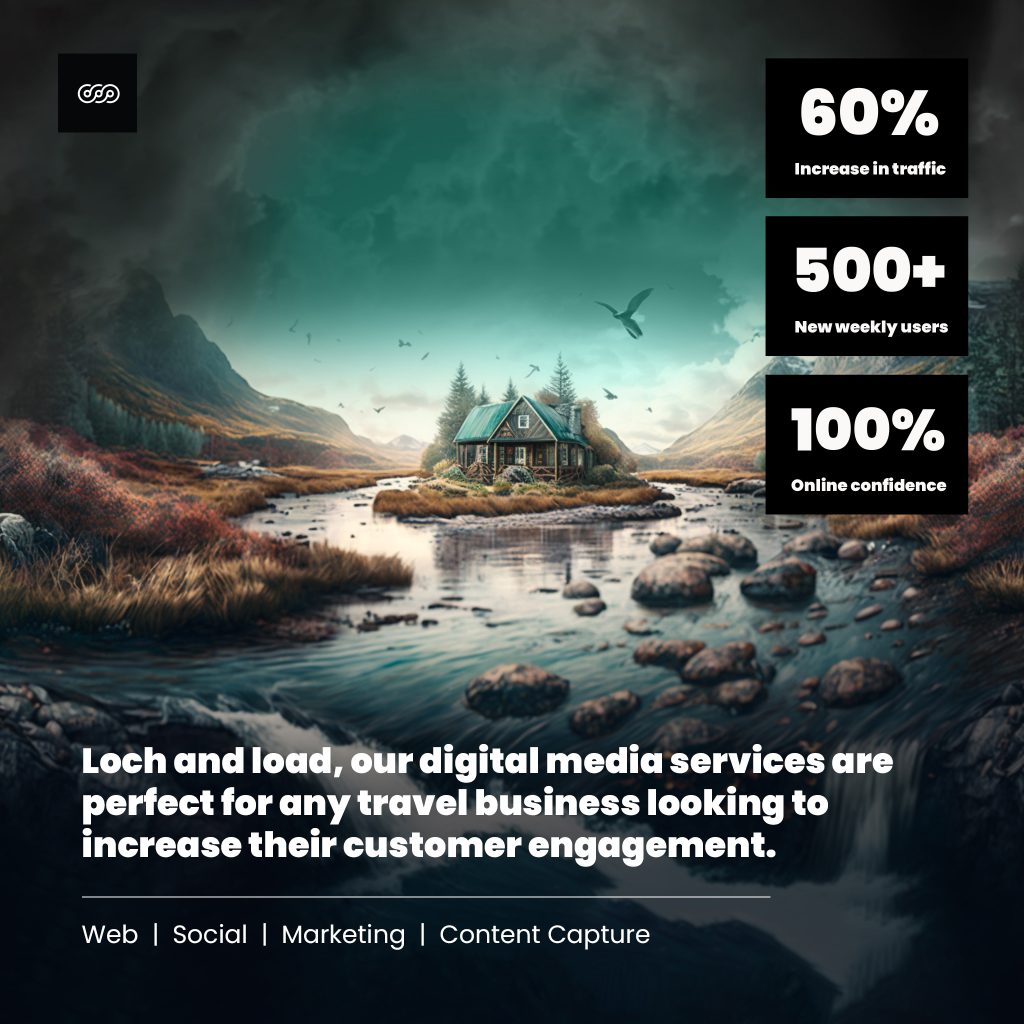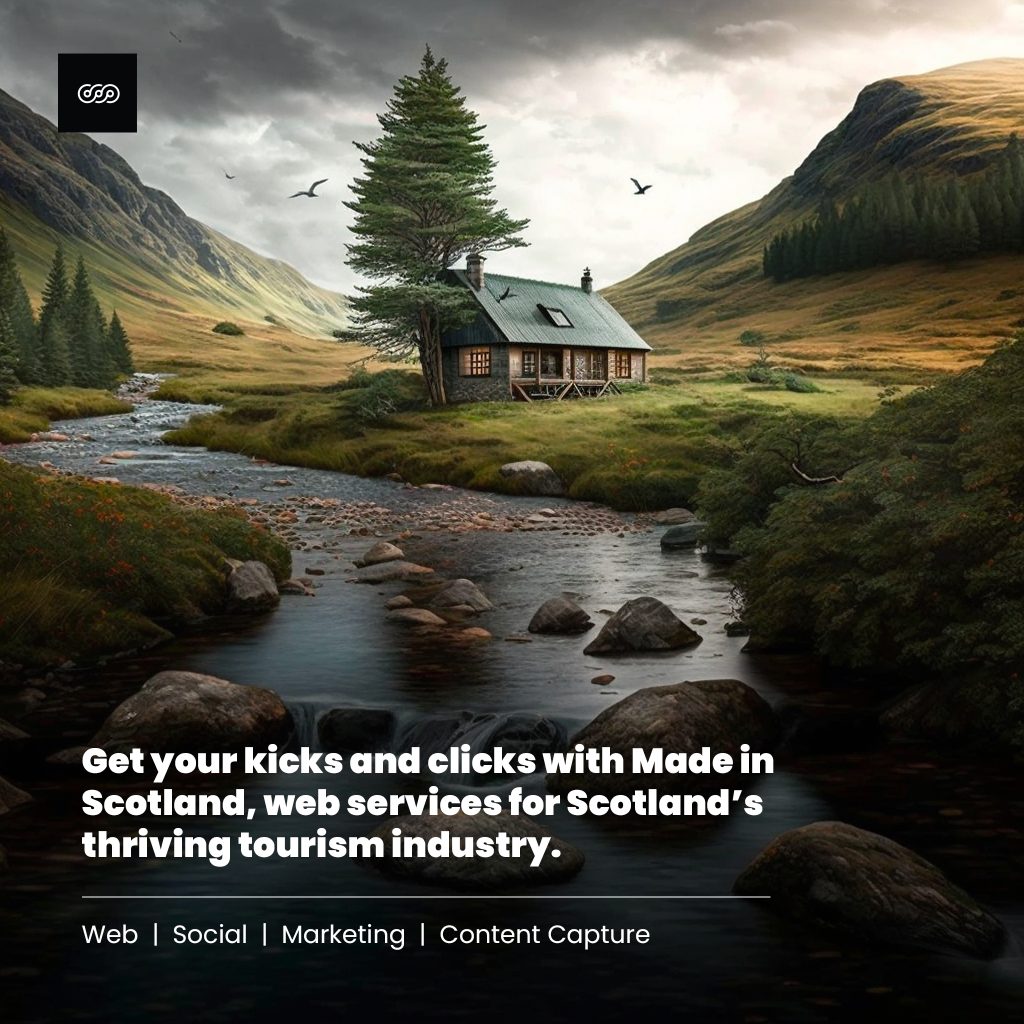 How do we create engagement within the travel industry and tourism market?
In today's digital age, eye-catching visuals are crucial in attracting and retaining the attention of potential customers. The use of digital design in promoting travel services is a powerful tool in capturing the essence of a destination and showcasing the unique experiences it offers. With the ability to create stunning graphics, interactive content, and engaging videos, digital design can effectively bring a destination to life and inspire travellers to explore new place's from breath-taking landscapes to mouth-watering cuisine, digital design can showcase the best aspects of a destination, enticing travellers to book their next trip. In a competitive travel industry, investing in high-quality digital design can set you travel service apart and help you connect with a wider audience.
Free advice and recommendations
Speak to our team about how you can get more out of your existing website and connect with your target audience.