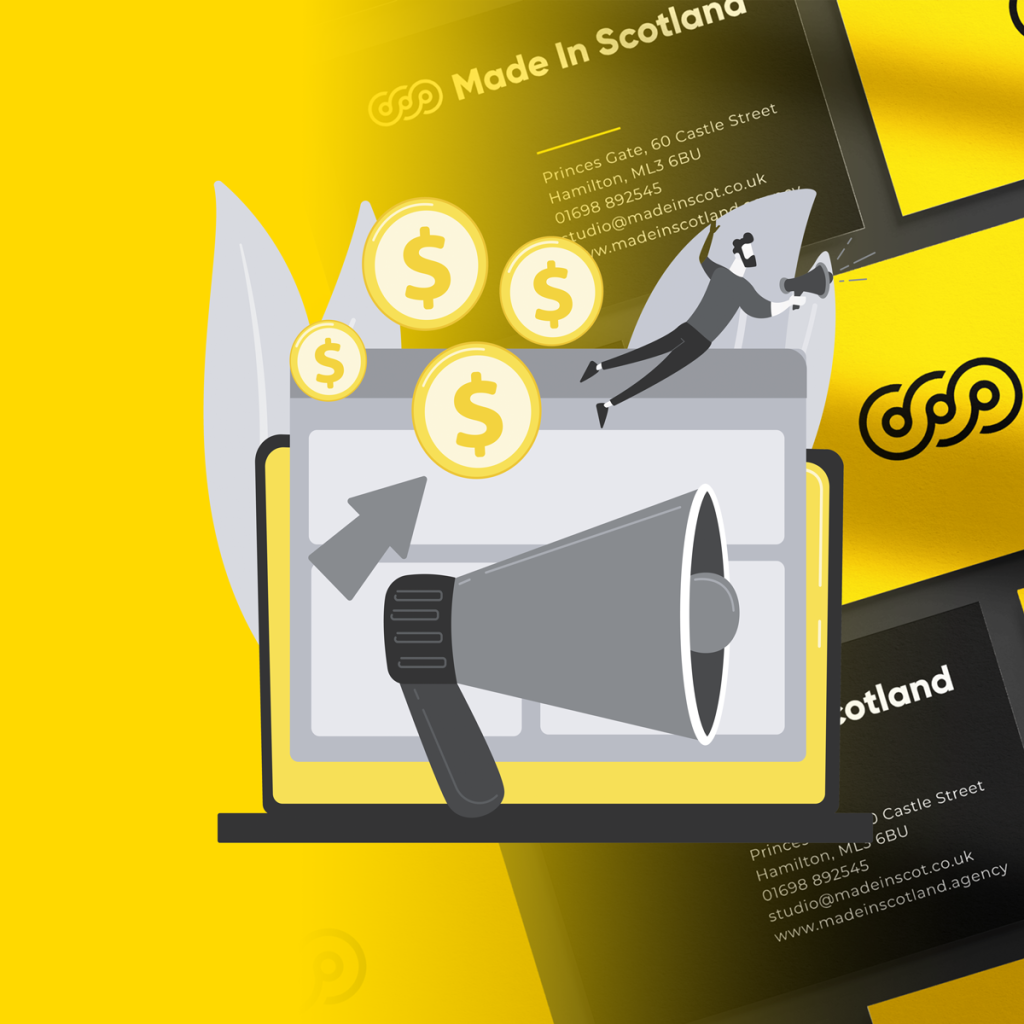 We are thrilled to announce the launch of our exciting referral program here at Made In Scotland! Our referral programme is designed to reward those who spread the word about our services. Also, you'll be helping us grow our Made In Scotland family.
The Power of Referrals:
Referrals are the lifeblood of any business, and they hold a special place in our hearts. A satisfied client or partner sharing their positive experience with others adds credibility to our services and builds trust with potential clients. We firmly believe that the success of our business lies in the satisfaction and trust of our clients.
Introducing Our Referral Programme:
Our referral programme is simple and incredibly rewarding. For every successful referral you make that goes on to complete their website with us, you will receive 10% of the total project fee. Therefore, whether you are a current client, a past customer, or a partner who admires our work, this programme is open to everyone who wants to be a part of our success story.
How It Works:
Spread the Word: Let your network know about your experience with Made In Scotland and the exceptional websites we create. Share your joy on social media, mention us in your blog posts, or talk about us during networking events. Your enthusiastic endorsement can make all the difference!
Referral Enquiry: When someone expresses interest in our services, ensure they mention your name and connection with Made In Scotland during their initial enquiry.
Project Completion: If the referral proceeds with their website project and completes the process, you will receive 10% of the total project fee as a token of our gratitude.
Your Reward: Once the project is successfully completed and payment is received, we will promptly send you your reward for being an invaluable part of our growth.
Why Participate?
Participating in our referral program brings numerous benefits to both you and your network:
Rewarding Partnership: Earn a significant 10% of the total project fee for each successful referral. Your reward is a gesture of appreciation for trusting us and recommending our services.
Strengthened Network: By referring your contacts to Made In Scotland, you are connecting them with a reliable and skilled team. Enhance your professional network by introducing your connections to a company that delivers excellence.
Help Others Succeed: Enable businesses and entrepreneurs to thrive online with our tailored websites. Your referral could be the catalyst for their online success.
Exemplify Quality: Showcase your commitment to quality and excellence by endorsing a web design company that prioritises innovation, creativity, and client satisfaction.
Spread the Word and Reap the Rewards:
Now is the perfect time to tap into the potential of our referral programme. Whether you are an existing client, a past customer, or a business partner, everyone is welcome to participate. Furthermore, by helping us help others succeed online, and you'll be rewarded handsomely for your efforts.
Join us in revolutionising the online presence of businesses by spreading the word about Made In Scotland's exceptional web design and development services. Together, we can shape success stories and make a lasting impact on the digital world.
To get started or learn more about our referral programme, visit our website or get in touch with our friendly team today!
Let's grow together,
The Made In Scotland Team